It's gonna be all right
A downloadable game for Windows
"That's how Alee sees things in her world populated by cyber animals. What she prefers is to go ahead as fast as possible!"
"Cross the levels at max speed while avoiding the traps of the hostile jungle, and, do not turn around!"

"C'est comme ça que Alee voit les choses dans son monde peuplé d'animaux cybernétiques. Ce qu'elle préfère, c'est allez de l'avant le plus vite possible !"
"Franchissez les niveaux à toute vitesse en évitant les pièges de la jungle hostile et surtout ne vous retournez pas !"

A jam game by NEVER BEHIND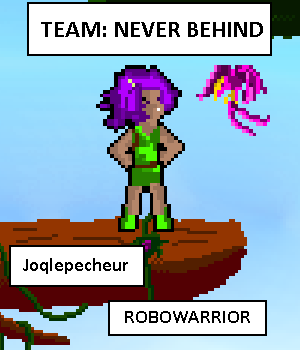 https://joqlepecheur.itch.io/
https://robowarrior.itch.io/

Made for #gmtkjam : https://itch.io/jam/gmtk-jam

Install instructions
Game can be played on windows, with an installer or a .zip. Play with right arrow, D, or spacebar. Press Escape to quit.
Please take note that 1.0 was completed as per jam rules, but that following versions were done post-jam after the 48h time frame !

Download